It all started when…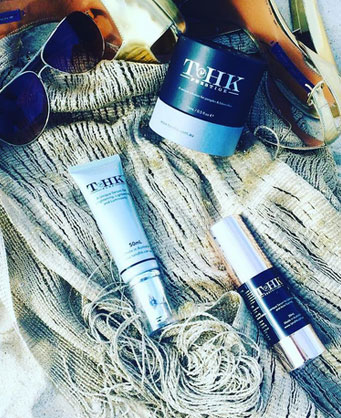 TandHK™ Prestige was developed in Australia in 2015. After our founder prefected her unique solution for pimples and spots, TandHK™ Prestige was put through a 30 subject in use trial in the UK and the results were amazing. As a result of the proven efficacy of TandHK™ Prestige, Ethical Cosmetics Pty Ltd was formed in 2016 and now TandHK™ Prestige is sold around the world and thousands of people benefit from it.
In 2016, after many requests we launched two new products – TandHK™ Perfection – A unique serum for Dark Spots and Acne Scarring and TandHK™ Pure – A unique serum for Brigthening, Lightening and Luminosity.
Ethical Cosmetics Pty Ltd is 100% Australian and all formulations are unique.
Ethical Cosmetics Pty Ltd wholly owns the brand TandHK™. The name TandHK™ stands for Teenagers and Human Kind and we believe that this represents our entire demographics.
Our promise to you is that we will always use the highest quality ingredients. We do combine natural ingredients with science to obtain the best results. Our ultimate aim is to make a difference to you.
We are constantly looking to grow and evolve, if you are interested in becoming a partner (distributor,B2B) please contact us directly at info@tandhk.com.au and we will get back to you.
In light of Blues long career in the pharmaceutical industry she has always maintained the highest level of ethics upon the creation and subsequent launch of TandHK™ Products. She believes in the combination of both Nature and Science to produce the most efficacious results. Her ultimate aim is to make a global difference to you.
All of us at Ethical Cosmetics seek to make a difference. We will listen and support each other wherever we can. We will always act with integrity and honesty. We strive to be better today than we were yesterday, this we believe will benefit one person and that person is YOU.