Meet Blue the founder and owner of Ethical Cosmetics Pty Ltd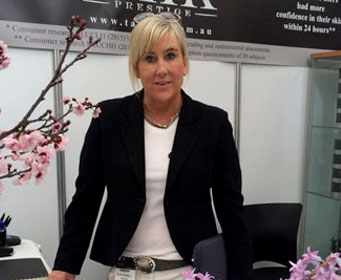 Our founder left her senior executive role within the pharmaceutical industry to seek a solution for her sons problem skin. She spent hours researching and formulating and finally perfected a unique solution for pimples and spots – which she called TandHKTM Prestige.
Due to popular demand and listening to client feedback, more products were launched in 2016, TandHKTM Pure & TandHKTM Perfection.
In light of Blues long career in the pharmaceutical industry she has always maintained the highest level of ethics upon the creation and subsequent launch of TandHKTM Products. She believes in the combination of both Nature and Science to produce the most efficacious results. Her ultimate aim is to make a global difference to you.
She is supported by an exceptional team of individuals who all bring differing skills/experience to the company and who all share the companies mission statement:
All of us at Ethical Cosmetics seek to make a difference. We will listen and support each other wherever we can. We will always act with integrity and honesty. We strive to be better today than we were yesterday, this we believe will benefit one person and that person is YOU.